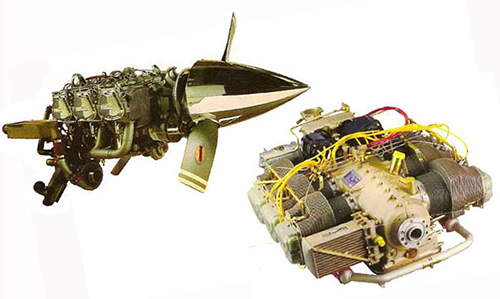 Regardless of what kinds of services your aircraft engine is in need of, we are here to help. You can rely on Nevada Aircraft Engine LLC to provide you with the maintenance services to keep it running properly. We are the most dependable provider of maintenance and repair in Henderson, Clark County, and Las Vegas, NV.
In addition to our comprehensive overhaul services, we offer a wide range of preventative maintenance options that can keep you and your aircraft safely in the sky for years to come. Our talented technicians will provide your aircraft with the most in-depth repair and maintenance offerings available.
Aircraft Engine Services
If you're plane is in need of preventative maintenance, don't delay. Take it to a mechanic that you can trust as soon as possible. You can rely on us to provide you with the services that you need. Here are just some of the services we offer in addition to our aircraft overhauls:
Compliance & Service Directives
If your engine is subjected to an Airworthiness Directive (AD), we will help you bring it back into Federal Aviation Administration (FAA) compliance. Additionally, we will help you meet any manufacturer-recommend services deadlines.
Prop Strike Inspection
We will dissemble your prop strike engine, magnaflux all of its steel components and Zyglo all non-ferrous parts. After this is complete, we will paint and rebuild the entire engine. We will also re-bush and repair your engine's rocker arms, in addition to replacing cylinder guides and seats.
Dynamometer
Our dynamometer will help us to determine the torque and health of your engine. We can use this diagnostics tool to ensure that your aircraft is running at its prime. Our technicians are the most trusted experts in engine repair in Nevada, and we work hard to ensure that our repairs are long-lasting and durable.
PROP STRIKE INSPECTION FOR AIRCRAFT ENGINES
Your engine will be disassembled, cleaned and inspected. Steel parts will be magnafluxed and non-ferrous parts will be Zygloed inspected. Magnetoes will be inspected in accordance with the manufacturer's recommendation. Once all parts pass the necessary inspections, the individual parts will be painted and ready for assembly using new hardware and parts required by the manufacturers' service bulletins.
Servicing Your Aircraft
If you're ready to service your aircraft, you can count on Nevada Aircraft Engine LLC to provide you with the in-depth services that you need to successfully take to the skies. Contact us at 702-565-5959 to learn more about our extensive service offerings, which also include engine repairs and overhauls.