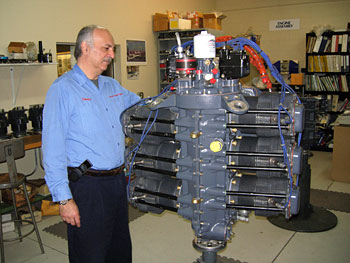 Aircraft engines are complex pieces of machinery that require a tremendous amount of expertise and attention to detail to be worked on successfully. If your aircraft engine is in need of work, you should only bring it to the most qualified professionals in the region. The overhaul process involves removing the engine from inside the aircraft, disassembling it, cleaning each component, repairing any areas of concern and reassembling it.
Nevada Aircraft Engine LLC
is the state's premier provider of Lycoming and Continental aircraft engine overhaul services. We are regarded throughout the region for our attention to detail and expertise with Lycoming and Continental-brand engines.
Warranty Information
Obtaining Engines Services
As the most comprehensive provider of Continental and Lycoming aircraft engine overhauls in Nevada, we offer a wide range of opportunities to each and every one of our clients. Here are just some of the aspects of our overhaul services that you can expect to experience:
Lycoming Engines
We are the foremost experts on Lycoming and Continental aircraft engine overhauls in Nevada. You can trust our talented technicians to perform precise services on your Lycoming plane.
Continental Engines
Our shop is one of the best places for Continental and Lycoming aircraft engine overhauls in Nevada. Our knowledgeable and talented technicians will be able to treat your Continental-brand engine with the care that it needs and deserves.
Thorough Inspection
Throughout the entirety of the disassembly and rebuilding process, we will thoroughly inspect every single component of your engine. We are known for our dedicated attention to detail.
Personal Reporting
Once our inspection is complete, we will provide you with a detailed and personalized report about the status of your engine. Additionally, you will be invited to our shop floor so that you can observe the engine components for yourself.
Overhaul Your Engine
Is your airplane engine in need of maintenance in Henderson, Clark County, or Las Vegas, NV? You should only trust the region's best to perform it. Contact us today at 702-565-5959 to learn more about overhauls, engine repairs, prop strike inspections, and more!